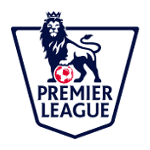 Premier League England – the main soccer competition in England, UK. Each season starts in August and ends in May the following year. There are 20 teams taking part in the competition, each playing a total of two games against each other over a two-leg period.
Premier League Betting Tips
Check below listings for latest betting tips and mathematical outcome probabilities for upcoming Premier League matches:
Premier League Top Scorers
As the competition unfolds, watch out for these top scorers in Premier League. A bet on any of these players on Each-Way Goal Scorer market can bring some interesting returns.
| # | Player | Team | G | P |
| --- | --- | --- | --- | --- |
| 1 | M. Antonio | West Ham United | 4 | 0 |
| 2 | Bruno Fernandes | Manchester United | 4 | 0 |
| 3 | Mohamed Salah | Liverpool | 4 | 1 |
| 4 | S. Benrahma | West Ham United | 3 | 0 |
| 5 | D. Calvert-Lewin | Everton | 3 | 2 |
| 6 | Cristiano Ronaldo | Manchester United | 3 | 0 |
| 7 | D. Gray | Everton | 3 | 0 |
| 8 | M. Greenwood | Manchester United | 3 | 0 |
| 9 | R. Lukaku | Chelsea | 3 | 0 |
| 10 | S. Mané | Liverpool | 3 | 0 |
| 11 | N. Maupay | Brighton & Hove Albion | 3 | 1 |
| 12 | I. Sarr | Watford | 3 | 0 |
| 13 | J. Vardy | Leicester City | 3 | 0 |
| 14 | E. Dennis | Watford | 2 | 0 |
| 15 | Raphinha | Leeds United | 2 | 0 |
Legend: G = Goals, P = Penalty Goals. By Premier League Tips